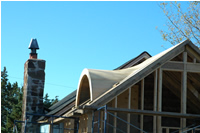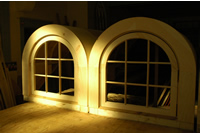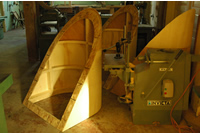 So we are now stocking and selling true eyebrow, barrel and double curvature dormers. This is architecture that we rarely see anymore in part due to complexity, cost and time constraints. While there are certainly many competent carpenters that have the ability to do this type of work, their time is usually better spent elsewhere if they don't build these on a regular basis. After all is said and done the homeowner will get a better product at roughly the same cost buying them ready-to-install from a company that produces these on a regular basis. As an added value, the home owner/contractor does not have to mess around sourcing a window for their new dormer as our dormers come with a casement window installed. Below are some pictures of our work and a bit on the process.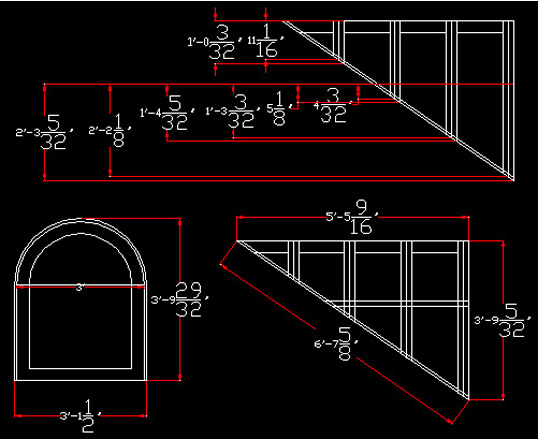 All we need from you to get started on your project is the dormer type, your roof pitch, and the width, height and length you require. If we do not have one in stock we draw up a full, detailed set of autocad drawings for you and your contractor to approve.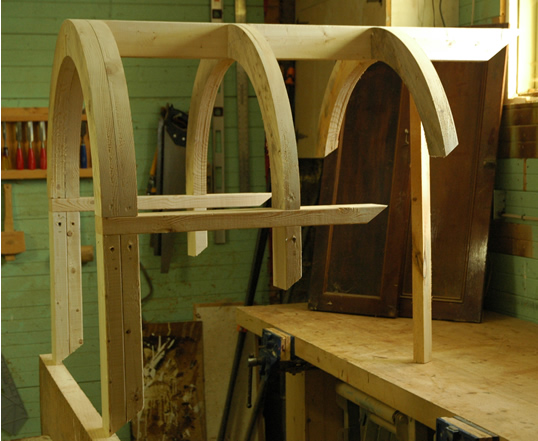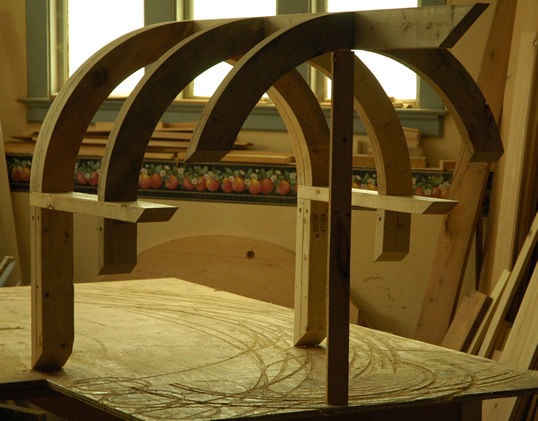 The building process starts using dry, stamped 2x4 stickframe construction...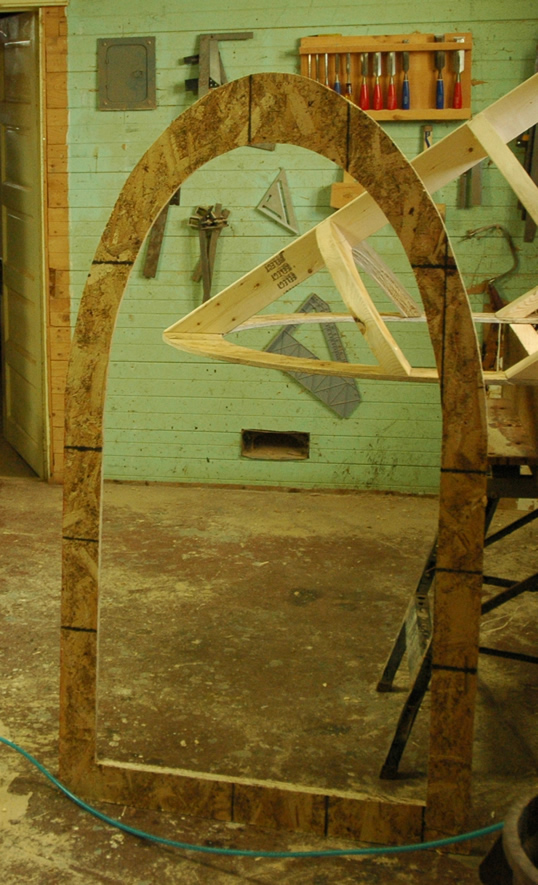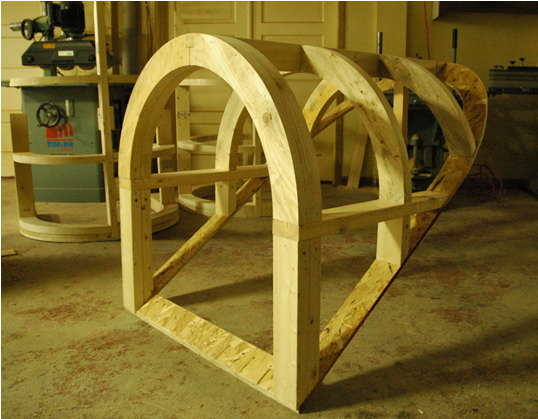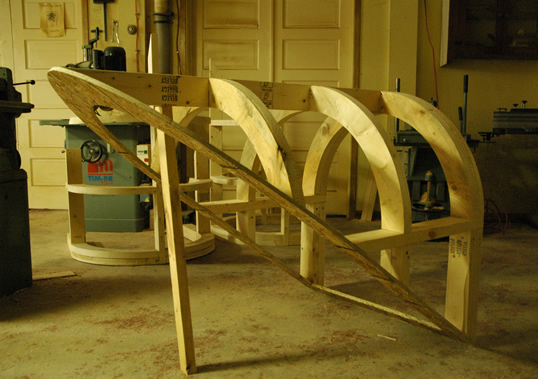 Probably the most difficult part of the barrel dormer construction is the cutting of the valley board. The above four photo's show the valley board cut out and applied to the frame with glue and screws.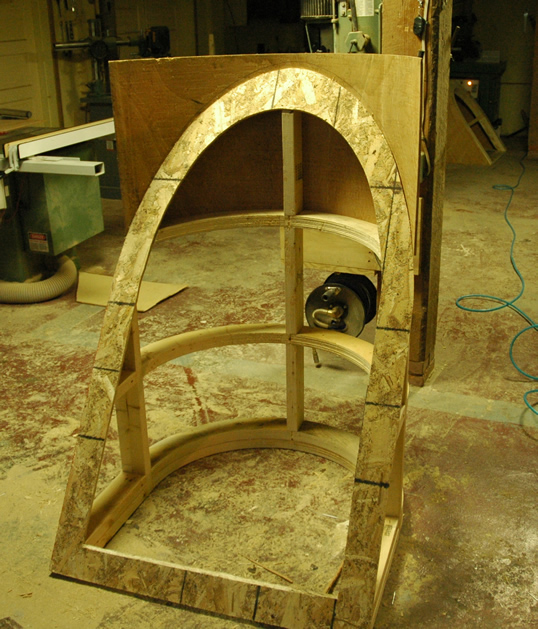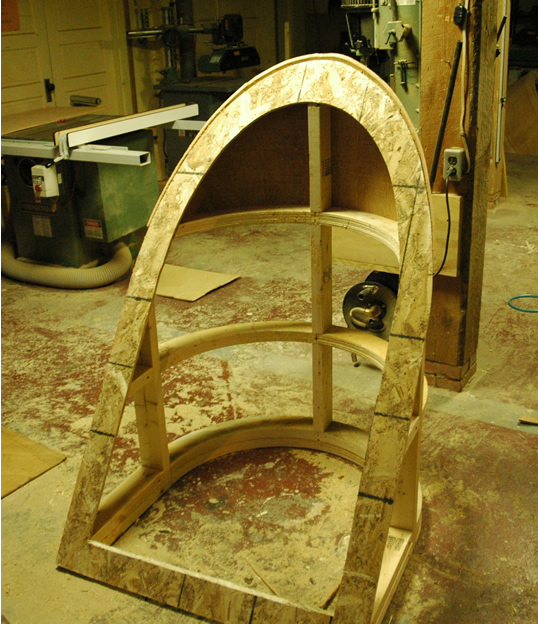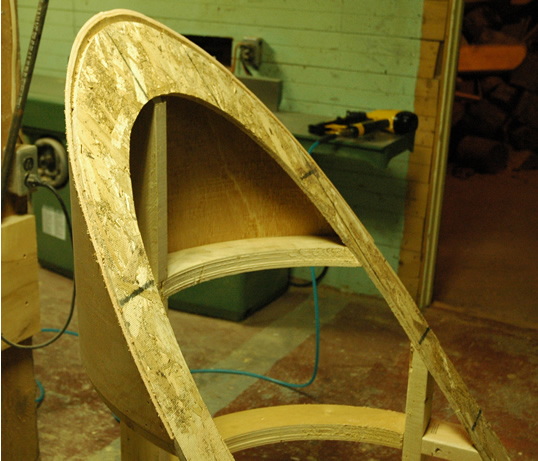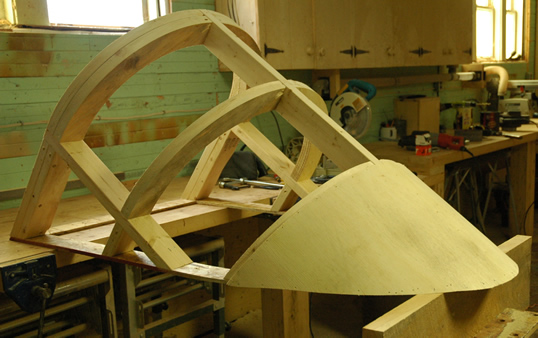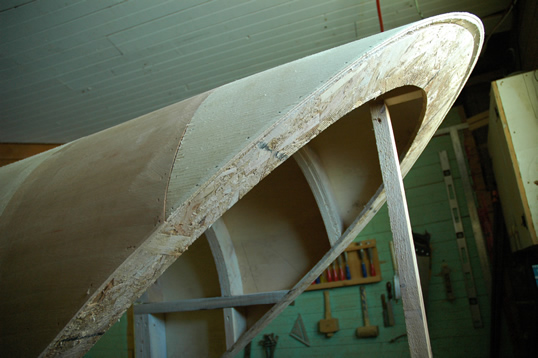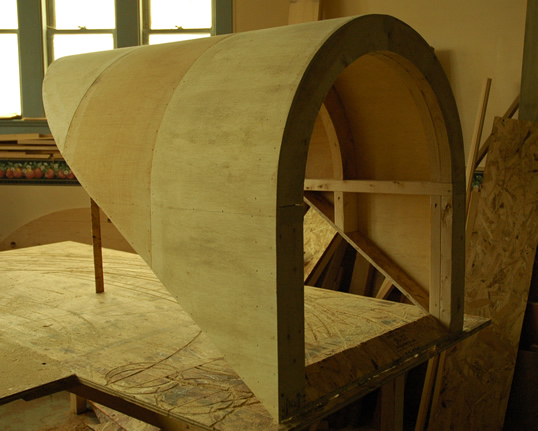 The above six photo's showing the sheathing applied...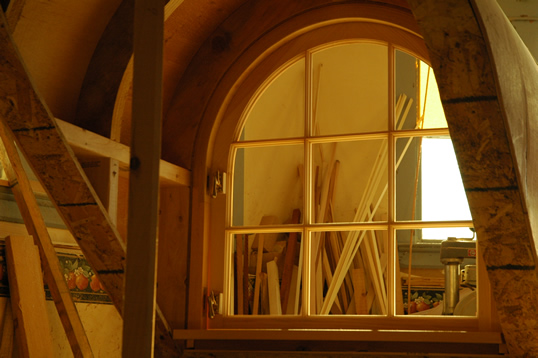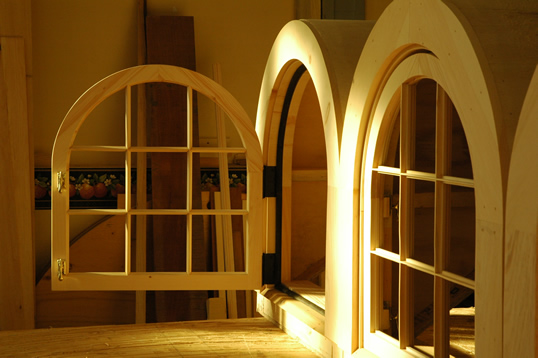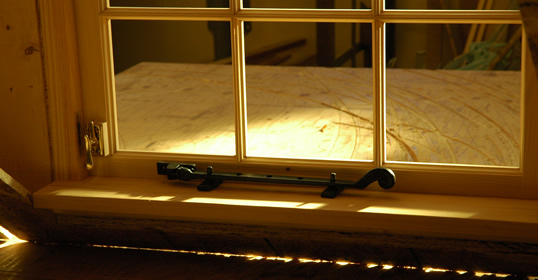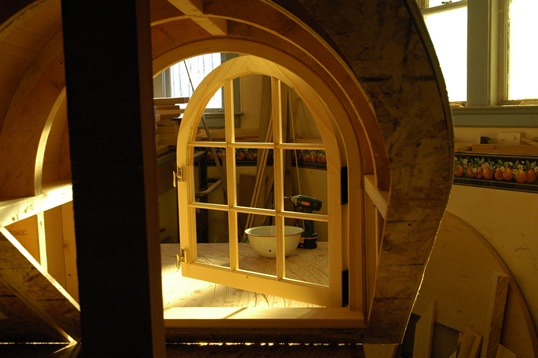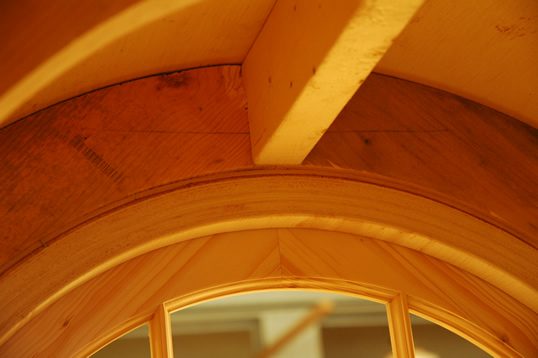 The above 5 photo's showing the jamb and sash installed with high quality brass hardware. Weather stripping and a window stool have also been added. Note the 1/4" channel in the last photo between the bottom of the rafter and the top edge of the jamb - this channel will cleanly accept a decorative wainscoting for a beautiful interior finish.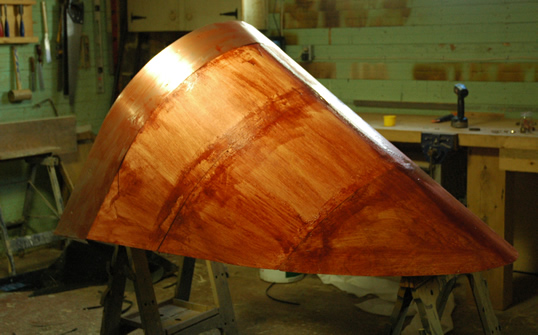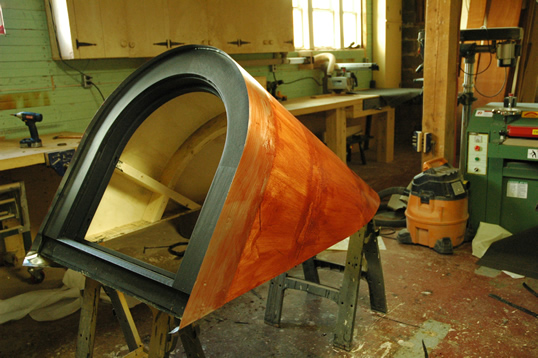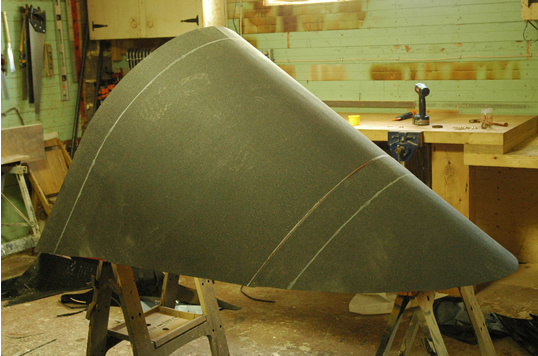 In the above three photo's we see 6" aluminum flashing in place; elasticol roofing primer applied and finally a roofing membrane bonded.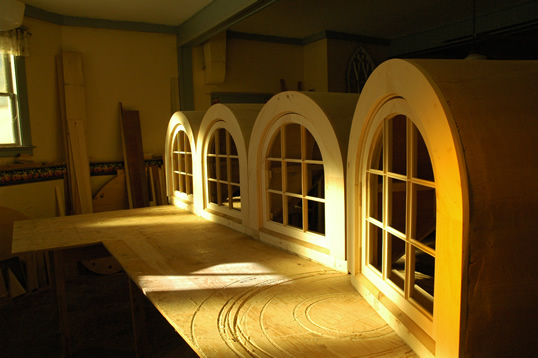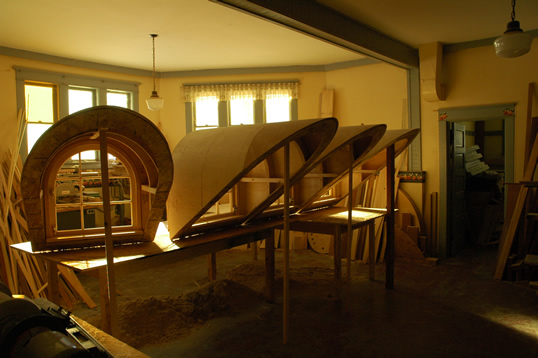 Above two photo's showing an order of 4 barrel top dormers...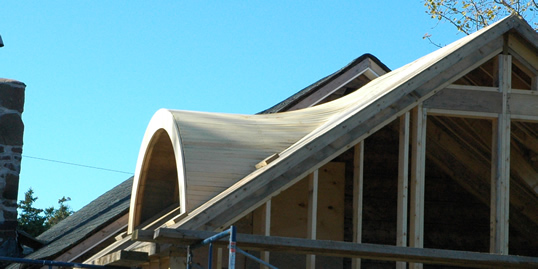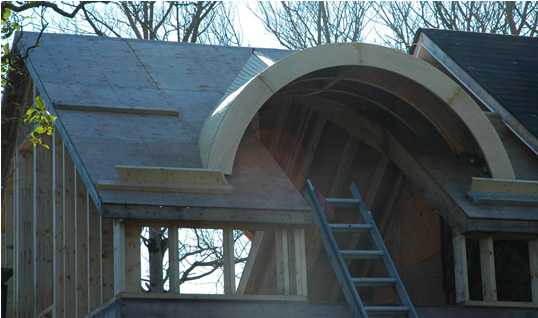 The above photo's showing 2 double curvature dormers we built...